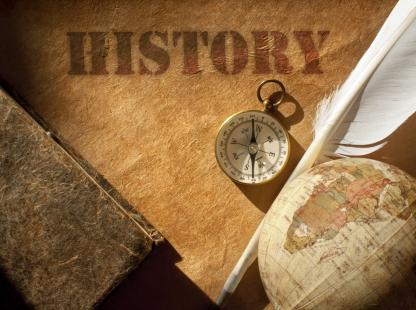 Graduate History Program FAQs
Graduate History Program Frequently Asked Questions
---
How do I register for classes?
After you submit the "Graduate Admission Acknowledgement Form" indicating that you have accepted our offer of admission, your information will be entered into the system and then you can either use the web registration system (WebReg) to register on-line at https://sims.rutgers.edu/webreg for your Rutgers courses.  For the fall of 2018 WebReg will be available until July 26th.  This fall we are trying a new service; students will be able to register for their NJIT graduate courses through the Rutgers webreg system, too.  For those who wish to employ the old system or who are having trouble with webreg, you may still register for your NJIT courses with the help of the Rutgers office of the Federated History Department.  Simply fill out the NJIT Cross Registration Application form and return it electronically to history@newark.rutgers.edu. Please note that if you are planning to sign up for independent study or thesis work, you must first secure permission from the faculty member with whom you wish to study before submitting the form.  (Please allow approximately one week from the date you email the form for your information to be uploaded.) You will need your social security and four-digit personal identification code (PAC). Your personal identification code is the first two digits of your birth month and day (e.g. January 1 is 0101).
Do I have to talk to an advisor before registering for classes?
Contacting the graduate director before registering is strongly encouraged but not mandatory. You can consult with the Graduate Director in person, or by phone.
How do I know what classes are available?
This information can be found in the Online Schedule of Classes; on the Department's website; or the Graduate History bulletin board, located on the 3rd floor of Conklin Hall.
How many courses should I take?
Full-time students take either 3 or 4 courses a semester, and part-time students take either 1 or 2. No one ever takes more than 4 courses. A student taking 4 courses each semester and writing a thesis (6 credits) over the summer can get the M.A. in one year. A student taking 3 courses a semester can get a MA in 1 ½ to 2 years.
Are internships available?
Yes, The New Jersey Historical Society, the Newark Museum, Ellis Island, the Edison Historical Site, and the New York Public Library are some sites are students have worked. Our internship guidelines are available here. All internships must be approved by the Graduate Director. Please ask the Graduate Director for more information.
May I take an independent study?
Independent study courses are generally available only to advanced graduate students. In order to take an independent study course, you need the advance permission of the professor with whom you want to study. You will also have to file a permission form. Note: The department does not recommend more than six credits of independent study along the way to the degree.
May I take a history course at New Brunswick?
You may, but only with the advance permission of the Graduate Director. Because the Ph.D. program in New Brunswick is one of the best and most competitive in the country, only extremely well-prepared students will be granted permission.
If I complete the M.A. in Newark, can I enter the Ph.D. program in New Brunswick?
You may apply, but there is no guarantee of admission. The Ph.D. program is one of the more selective in the nation, admitting only about a dozen students (in all fields) a year. As a rule, to gain admission into the Ph.D. program, you will need both a very high G.P.A. and high GRE scores. That much said, we have had success in getting our very best students into the Ph.D. program. If admission into the New Brunswick or another history Ph.D. program is your goal, we will work closely with you to help you achieve it-and we will advise you candidly about your options and prospects.
How do I register for my thesis?
After you have obtained the professor's approval, you would sign up for 26:510:697,698, RESEARCH IN HISTORY under your advisor's section. You will need a special permission number in order to register, which can be obtained from the Department Office. Be sure to adhere to the Style Guide for Master's Thesis Preparation, which may be downloaded from http://gsn.newark.rutgers.edu.
How do I get a Rutgers e-mail account?
Once the Admissions Office has received the card indicating that you have accepted our offer of admission, you are entered into the system and can create your netid  and your own email account. You can use one of the computers at the Rutgers Computer Labs or any computer available to you to create an email account. Go to https://webmail.newark.rutgers.edu.
This web page will provide you with detailed instructions on creating an email account. If you have a problem creating your account, then call the Help Desk at 973/353-5083.
Can I take a semester or a year off from Graduate School?
Yes, but you must register for matriculation continued 26:510:800, which costs a small fee. If you do not register for matriculation continued, then you will have to submit an application for readmission to the program when you wish to return to graduate study. You should also consult the Graduate Director or Program Administrator before taking time off from school.