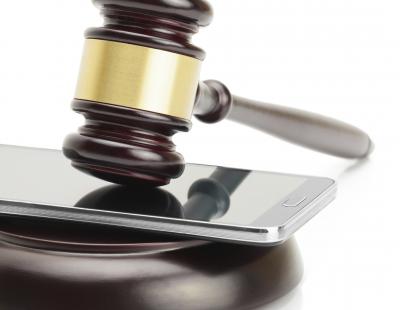 The NJIT Minor in Legal Studies
Administered by the NJIT History Faculty.
Director, Law, Technology and Culture Program; Faculty Coordinator, Legal Studies Minor: Professor Alison Lefkovitz.
Associate Director Professor Elizabeth Petrick
Inquiries may also be directed to Maureen O'Rourke, the Academic Coordinator.
Worksheet for the Minor in Legal Studies (.pdf)
---
The Minor in Legal Studies is a 15-credit, multidisciplinary minor designed to provide students with an introduction to the study of law as one way of preparation for entry into law school or other law-related, political or governmental careers.
Curriculum
Students take 15 credits in law-related courses drawn from academic programs and departments across NJIT and Rutgers University, Newark. The courses should be selected from different categories, as shown below. The list below includes courses already approved for credit; depending upon content as shown through a syllabus, other law-related courses may be applied toward the minor with the approval of the faculty coordinator or designated advisor, including Hist 401, 402: Independent Study in History. Note that by selecting courses wisely, NJIT students can fulfill 9 credits of GER courses in Liberal Arts Literacy and the HSS Capstone seminar with courses that also count toward the Legal Studies Minor.  The requirements for this minor are well established and the 2013 worksheet linked above still applies.
Take one course from each category (15 credits)
A. Law and Business/Engineering
EvSc 335 Environmental Law
IE 447: Legal Aspects of Engineering
IE 472: Product Liability Engineering
IT 331 Privacy and Information Technology
IT 332 Digital Crime
IT 400 Information Technology and the Law
MGMT 290: Business Law I
MGMT 360: Business Law II
R600:101 Introduction to American Law
R600: 102: Survey of American Business Law
R790:304 Introduction to Law and Legal Research
B. Law and History
HIST 362 Sex, Gender and the Law in American History
HIST 369: Law and Society in History
HIST 370: Legal Issues in Media History
HIST 378 Medicine and Health Law in Modern America
HIST 384: Invention and Regulation
HSS 404: History of the American Suburb
R512:265, 266: American Legal History I and II
C. Law and Humanities
Phil 300: Philosophy of Law and Social Justice
STS 300: Legal Reasoning, Writing, and Technology
HSS 404: Murder in United States History
HSS 404: Disability and the Law
HSS 408: STS Capstone Seminar: Communication, Ethics and Law
D.Law and Social Science
R202:302: Constitutional Issues in Criminal Justice
R202:221: Case Processing: Law and Courts
R355:433 Writing in the Professions: Law †
R790:304*: Introduction to Law and Legal Research
R790:356*: Sex Law and Public Policy
R790:352: Politics, Elections and Public Policy
R790:381*: Judicial Process
R790:382: Environmental Politics and Policy
R790:401, 402*: American Constitutional Law and Politics I and II
R790:409*: Law and Public Policy (writing intensive)†
R920:349: Law and Society
E. One from among any of the above categories
Any of the above courses, when the student has already fulfilled a category
* Prerequisite is R790:201: American National Government, which may be taken to fulfill the GUR in Basic Social Science at NJIT or the forthcoming 200 level GER in Liberal Arts,
† Prerequisite is HUM 102