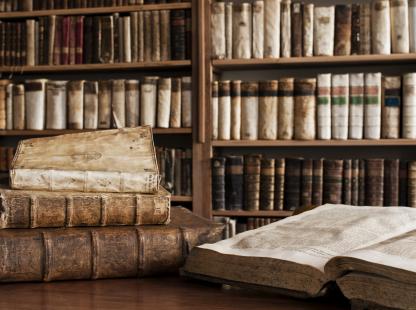 Undergraduate History Program
Undergraduate History Program Frequently Asked Questions
---
I heard that the requirements for the history major have been changed. Which requirements apply to me?
It depends on when you declared your major. If you look at your transcript, you'll see that for each semester it states your major (or undeclared). Required credits for graduation were 123 with 39 credits in history.  In fall of 2016 the total number of credits for the history degree were revised to 120, with one fewer history course.  Perspectives in History was also added as a required course.  If the first semester that shows you as a history major is fall 2016 or later, you're under the new requirements.
Is it true that the senior seminar format has changed?
Yes. The format of R510:489, 490 and HIST 489-490  Seminar: Readings and Seminar: Research) changed in the fall 2006 term and changed again in fall 2017. All History Majors at R-N and NJIT are required to complete two courses.  Formerly those courses were 489 and 490; however, students entering the history major in the fall of 2017 and thereafter are required to take R510:315 or 316, Perspectives in History, as the prerequisite for 490 in place of 489.  For students' convenience, R510:315 and 316 and HIST 490 or R510:490 will be offered both fall and spring.  We expect that this will help many students to achieve a timely graduation. 
I want to complete the requirements for teaching certification, and I was told that I should complete my major requirements before my senior year. Can I take the seminar in my junior year?
Yes. Your other alternative is to defer student teaching until the following fall, after you've completed all your course work. Talk to a history advisor and Ivette Rosario in the Rutgers-Newark Department of Urban Education to see what the best approach will be in your particular case.
Do I have to take history courses in any consecutive order?
No, though it's probably best to get Western Civilization (R510:201 and R510:202) done before you take upper-level courses.  Be mindful of prerequisites.  NJIT requires HUM 101 before any NJIT history course.  R510:490 and HIST 490 have prerequisites which you may check in the catalog.  
Does a course in Art History count towards credits for my History requirements? How about African American and African Studies (AAAS) or Hebraic Studies?
No, no, and no. Here is how you can tell if a course counts toward the History major or minor (or the college History requirement): It must have either a HIST, 510 or a 512 prefix.
Can I take courses at other universities? How about at a branch of Rutgers other than Newark?
Generally we encourage students to take their coursework at NJIT or at Rutgers.  It is possible in both  the summer or winter sessions to take courses elsewhere, especially GER courses outside of your major. These courses need to be pre-approved within the department. Fill out this form to get the course approved before you register for it at the other school..
I was told to that I need department approval to transfer a history course from another university. How do I go about this?
E-mail a copy of your transcript showing your name, the school where you took the course, the year and semester that you attended, the course identifier and name of the course, and your grade to history@njit.edu.  It is best if you also attach any other information that you have about the course – course description and a syllabus, for example.  We will let you know if we can transfer your credit in and what course here is equivalent, if any.
I am interested in becoming a teacher. What do I do? Whom should I speak to?
You should contact the Student Advisor of the Teacher Education Program, Ivette Rosario. Her contact information:  E-mail address: irosario@rutgers.edu; Phone: 973.353.3526. Incidentally, in New Jersey, all teachers are required to have a minimum grade of B in HUM 101 and HUM 102 and major in a subject area, such as history. Teacher certification requires 30 credits, of which 6 are student teaching, usually performed in the student's senior year. Ms. Rosario can fill you in on all the details.
Is there a history honor society? What are the requirements for induction? Who is the Faculty Advisor?
Yes. It is called Phi Alpha Theta. The minimum requirements include 12 hours of History credits, with a GPA of at least 3.1 in your history courses and 3.0 overall. The NJIT Chapter is Alpha Nu Alpha and Dr. Richard Sher serves as the faculty advisor.
Are co-ops or internships available? How do I sign up?
You may earn 3 credits for an approved co-op; internships outside of the co-op framework are not for credit. In the past, students have done co-ops with such institutions as the New Jersey Historical Society and Macculloch Hall Historical Museum, but other institutions might also have opportunities available. Once you have found an internship you would like to do, email the department  to make sure that you comply with the requirements.  The course identifiers for history co-ops are HIST 310 and, for a second co-op, HIST 311.
Is there a limit to the number of independent studies that I can register for?
No, though it is very rare for any student to do more than one. They are very demanding, generally a good deal harder than regular classes, since they require students to be unusually self-disciplined.  Independent studies offer an opportunity for students to study a specific topic in greater depth that they would have in a regular course. Typically, you will already have taken a professor's course, and you will want to explore a topic raised in that course in greater depth. You will need the professor's prior permission and a closed-course permit issued by the department in order to sign up for an independent study. Such courses typically require significant reading and a major paper.
I received a D in one of the major requirements, do I need to repeat the course?
You must get a C or higher for a course to count toward the history major or minor requirements. NJIT allows students to retake courses in which they got a D or an F, but there is no guarantee that a specific course will be offered again soon. If you retake a course, this new grade replaces the old one in your GPA, but the old course still appears on your transcript.
Can courses used toward the history major also be used to fulfill the general education requirement for liberal arts?
Yes, you can count courses used for the history major to also fulfill General Education Requirements in the liberal Arts.