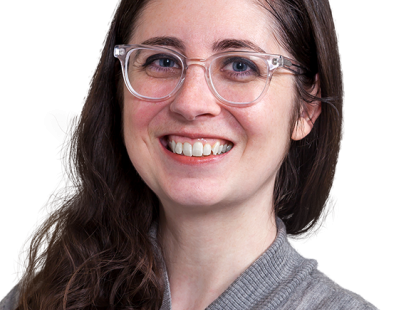 Chair's Welcome
From Dr. Alison Lefkovitz
Welcome to the Federated Department of History of NJIT and Rutgers University – Newark!
The Federated Department offers our students the joint efforts of history faculty on both the NJIT and Rutgers-Newark campuses. The Federated Department also houses the interdisciplinary Law, Technology & Culture [LTC] BA program, which serves as the pre-law major at NJIT. Finally the Federated Department offers a Masters in History, a Masters in Teaching, and a new accelerated BA-MA in History program.
At NJIT, the history faculty specialize in the history of science, technology, medicine, environment, and media. This offers majors and non-majors alike the opportunity to think about the context and development of the science and technology they study in other classrooms at NJIT. All students also have the opportunity to explore Latin American, Asian, African, European, gender, race, urban, and other subfields of history on both campuses.
The LTC program offers a unique approach to pre-law education that takes advantage of the assets available on a science and technology campus. In addition to traditional pre-law classes, the LTC program also offers an interdisciplinary education on the intersection between law, science, and technology. Many LTC students go on to specialize in healthcare, intellectual property, environmental, or patent law at law schools ranging from Georgetown to Berkeley to Rutgers University, as well as many other law schools.
The Federated History faculty are widely celebrated as instructors, having won multiple teaching and mentorship awards from the university, the College of Sciences and Liberal Arts, and the Albert Dorman Honors College. The Federated Department also offers students the potential for collaboration on their cutting-edge research. The faculty's work has been published by Harvard University Press, Oxford University Press, The University of Pennsylvania Press, and Johns Hopkins University Press. They have also received prestigious research awards from Harvard University, the National Endowment for the Humanities, the History of Science Society, and the American Historical Association.
Finally, the Federated History Department also has a commitment to the digital humanities. Faculty projects on environmental justice, the history of the scientific study of the Xavante people in Brazil, of shrines in Rome, and of patent history all give students the opportunity for research collaboration on projects designed to help the public better understand our current world.
Please reach out if you have any questions about our department and our community. We look forward to meeting you!